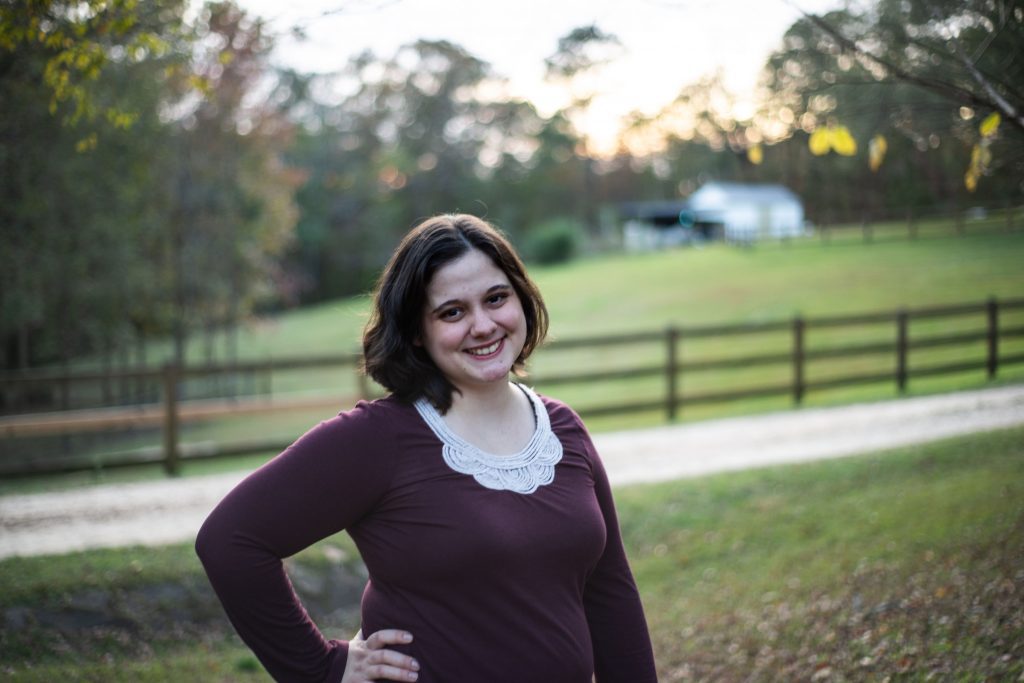 An interview with Rebekah Barnett
Why did you select this career field?
Writing is something I'm good at and blogging is a passion of mine, so I wanted a career that aligned with those two things. Copywriting allows me to do what I am good at and what I love for a living. And being self-employed allows me to do it all from home so that I can homeschool and raise my daughter. It's a win-win career for me.
How did you prepare for this career field?
It might sound basic but, I took my English and typing classes very seriously because I knew I wanted to write in some capacity when I graduated. As a copywriter, you have to know grammar rules, how to avoid plagiarism, and it's a plus if you can type quickly and accurately. You also work with a wide array of businesses when you're a copywriter, a variety of personalities and fields. So academically, it was critical that I learn how to communicate and collaborate effectively with individuals on an organizational and leadership level.
I got my degree in organizational communications with the hopes of someday being a magazine editor or an author, but it prepared me well for copywriting too. Additionally, I kept a blog in my high school and college years and read a number of articles and blogs, which helped me get an idea of how to write online articles. I did some pro bono work. I also interned at Seeds Coffee Co. in Homewood, Alabama where I assisted with their marketing needs including copywriting, social media management, and marketing campaigns.
What was the process to establish yourself as a copywriter?
I interviewed for a job (I believe it was a content management position) that I didn't end up getting. The company said I did well on the 4-hour writing test and on the interview and the only reason I didn't get it and the other girl did was my lack of experience (I was fresh out of college.) But they said I was a good writer and asked if they could recommend me to fellow marketing agencies. Of course, I said yes!
Not long after that, I received an email with a job offer for a remote copywriting position. I was thrilled but had to reluctantly decline it at the time, because I was early on in the first trimester of my first pregnancy and felt sick on a daily basis. But I left the door open and told them they were welcome to contact me a few months later (when I was bound to feel better) if they still needed someone. Well, they did, and I started out writing for three clients through them, 6 posts per month. My client base has grown almost entirely by word of mouth since then; only recently did I create a website, actually! Six years later, that first client is still sending work my way, so it pays to do good work!
What are some of your common daily responsibilities?
I work from home, so I have to discipline myself to get the work done! Clients usually give me a list of topics/titles of the posts and then I take it from there. I usually log into their website and compose a post, incorporating a few keywords throughout for SEO (search engine optimization). When I'm writing a post, I have to thoroughly research the topic, draft the post, and then edit/proofread it for errors. Sometimes I even read the post to my husband to ensure it sounds good! I also create a short blip that shows up under the title in search results and find a creative commons zero image to go with the post. I have to compress the image and crop it, as the image needs to load quickly on their site and will also be used in their Facebook post with the article link. It can take anywhere from 30 minutes to 3 hours to write a single post, but it's rare I can do that in one sitting, so I usually work on it throughout the day as I have time.
What role does networking play in your career?
Networking plays a critical role in copywriting. If I write well and maintain good relationships with my clients, they recommend me to others who then become clients. So producing quality work is a crucial part of networking because it gets the ball rolling. Additionally, if I'm ever in a conversation and someone mentions blogging or their website needing copy, I say, "I do that!" Rarely do I seek out clients or intentionally direct the conversation to my job. These connections just happen naturally in conversation as I meet people.
What recommendations do you have for someone entering this career field?
Make sure you know what you're getting into. A lot of people mistakenly think that copywriting is a "cushy" job and picture themselves sipping on a latte and writing away, but there's a lot more to it than that! I get interrupted a thousand times a day, have to heavily research things I know nothing about, and figure out how to charge clients fairly without under-charging. I love my job, though, so I think that's the key is realizing you're going to have to work hard and you should still love what you do at the end of the day.
If you want to get a better idea of what copywriting is like, talk to experienced copywriters. Learn from their mistakes! For example, offering your copywriting services on Fiverr or Upwork isn't the most profitable or professional route to take, but a lot of copywriters make this mistake because they don't know any better. It's hard to get clients from scratch, but it's well worth it in the long run, so do the work of asking around. All it takes is one person, one client that thinks you're good and is willing to take a chance on you and teach you the ropes. That is how I learned, that is all I started out with, and now I'm turning down work because I'm working from home as a mom and can't do it all! This job requires flexibility, patience, humility, communication, and a never-ending thirst for knowledge. If you have a bit of all of those things before you dive in, that is helpful, I think, and can contribute to how successful you are in the field.